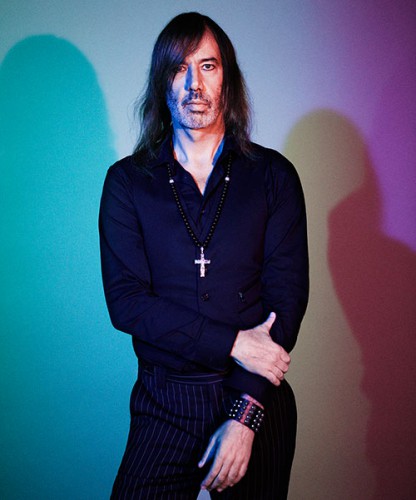 Jozef Van Wissem
(Sacred Bones, Crammed– New York)
"As both an avant-garde composer and a baroque lutenist, the Dutch musician Mr van Wissem is no stranger to dichotomy."
The New York Times
His music is uncluttered and direct, with a viscerally hypnotic and emotional impact and delivered with an ascetic intensity reflected in his catholic titles. Long form graceful melodies create a transcendental pastoral world.
An incessantly touring musician, his intense live shows have taken him all over the world, and he has performed at prestigious festivals like All Tomorrow's Parties and Primavera Sound.
Van Wissem studied lute in New York City with Pat O'Brien and he gives lectures on "The Liberation of the Lute". He was commissioned by London's National Gallery to compose a sound piece to Hans Holbein's painting The Ambassadors, and he performed lute and voice pieces for the Sims Medieval video game. In 2013 he won the Cannes Soundtrack award for Only Lovers Left Alive. He collaborates with Jim Jarmusch, Tilda Swinton and Zola Jesus. Currently he is composing several soundtracks for cinema. An all black, one-of-a-kind baroque lute was custom built for him and according to NPR's All Songs Considered, "his compositions are heavy and set in hypnotic darkness".
He lives in New York City.
Events