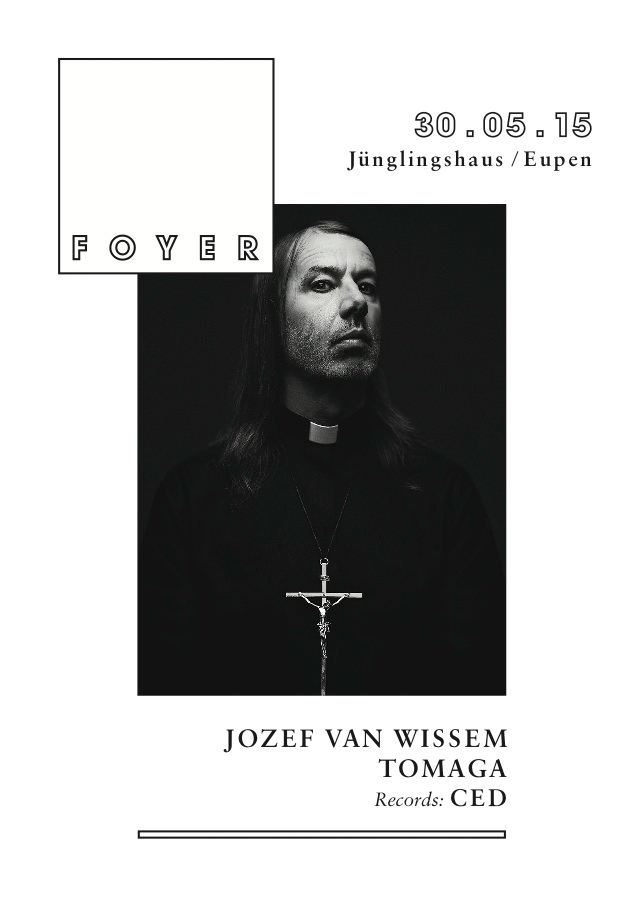 Juenglingshaus
Neustrasse 86
4700 Eupen
Start: 20.00
At the door: 8€
Foyer
Line-Up:
Jozef Van Wissem's compositions for his unique, custom-built lute are direct and hypnotically ascetic, with courteous melodies evoking an idyllic and metaphysical world. Scoring 'Only lovers Left Alive', the 2013 Jim Jarmusch vampire film, has brought him to a wider audience, winning the Cannes Soundtrack Award in the process. Van Wissem hails from the Netherlands, lives in New York and has amassed an impressive body of work on such labels such as Important Records, Incunabulum and Crammed Discs. To date, he has performed more than 800 times with his lute.
Valentina Magaletti and Tom Relleen from London are behind the relatively new Tomaga project, a purposeful break from their musical past in such projects as Shit N Shine, The Oscillation, Neon Neon and Raime. Tomaga's music surfs on synesthetic waves of industrial, jazz, psychedelia, dub and minimalism. Live, Valentina Magaletti plays the drums and Tom Relleen plays electronics.
Ced, a self-professed music lover and vinyl collector, will guide you through the evening, showcasing his no holds barred and genre-bending style, the result of hours spent looking for unique and obscure music.

Partner: