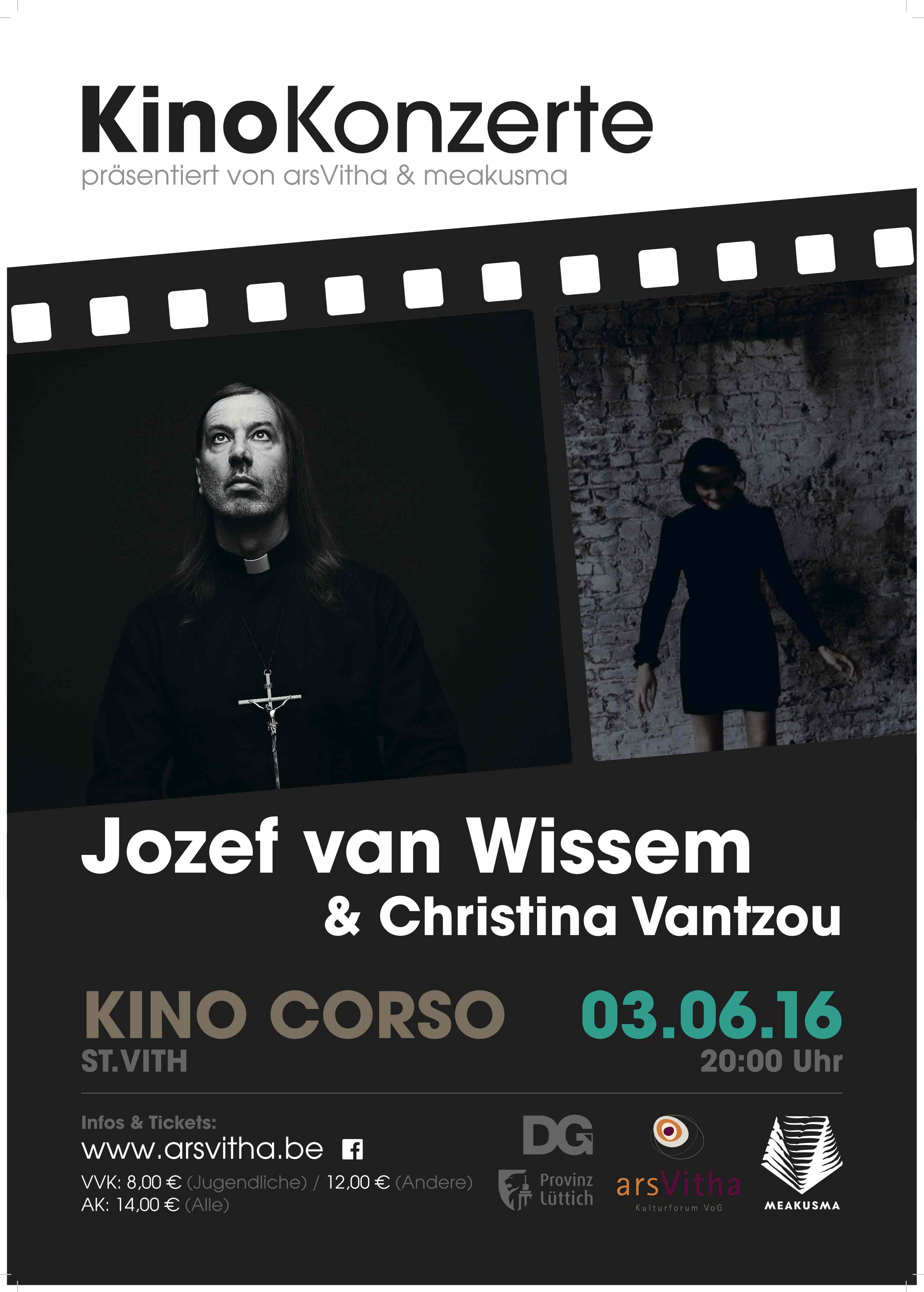 Kino Corso
Bahnhofstraße 14
4780 St. Vith
Start: 20.00
Presale : 8/12€ ->
here
At the door: 14€
Kino Corso
Line-Up:
Jozef van Wissem
(plays partir to live)
Partir to Live (2012) is a non-narrative film experience in sensations, in ethical confusion and in physical and psychic contusions, directed by Domingo Garcia-Huidobro of Föllakzoid. Dutch minimalist composer Jozef van Wissem's score for the film consists of an appropriated 12-string electric guitar drone, black baroque lute mirror images and minimal electronics. Sacred Bones Records will release the DVD and the soundtrack LP together in a limited one-time pressing of 1000 copies.
Filmmaker ​Domingo ​Garcia-Huidobro is an aficionado of paranormal experiences. Partir ​T​o Live sees him attempting to reconstruct one of these​ paranormal​ episodes. High-tension cables, a forest, an abandoned church, a barefoot woman​,​ past, present and future​ ​confused and in this dissolved reality​​,​ ​​Garcia-Huidobro realizes he might never find what he is looking for.
Partir to Live was part of the official selection at ​the ​Valdivia Film Festival and premiered internationally at​ the​ ATP Festival in Camber Sands​,​ UK. It has ​been ​screened at over a dozen more festivals since, including the Brussels Film Festival and the Moscow International Film Festival.
Christina Vantzou
Christina Vantzou is a composer and videomaker based in Brussels, Belgium. With a background in visual art, she ventured into music first as a video artist/animator /keyboardist as half of The Dead Texan and later as a touring member of Sparklehorse. 2015 saw the completion of her third album, an ambient-orchestral-synth-drone double lp, released on Kranky. She writes orchestral arrangements without any formal training, aided only by a midi keyboard and computer software. Her minimal chamber-drone pieces are accompanied by haunting slow motion videos and films and her live shows feature both audio and video, often loose interpretations of earlier recordings, breathing new life into the dark vignettes with​ ​strings​,​ synths and theremin.
Instrumentation: Christina Vantzou, keyboards – Meg Harmant, harp & violin – Betrijs de Klerck, violin, piano & theremin​
Partner: