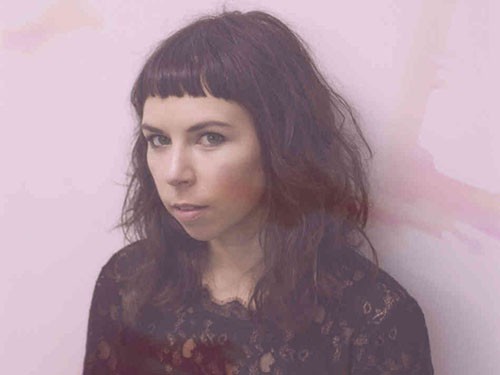 Ashley Paul
(REL, Pan, Tzadik – USA)
Ashley Paul creates music by coalescing her instruments, that can include saxophone, clarinet, guitar, bells and percussion, as well as her vocals, into new and beguiling areas of listening and perceiving. She forms 'A world away sound' from delicate and brittle sounds that lend her intensely intuitive songs free forming, introverted melodies, caustic tones and subtle dynamics that bear close attention. Recent recorded releases find Ashley's voice entering more and more into this unique audio world and song-cycles start to appear and disappear before your ears and eyes in a dreamlike fashion or sound vision. It is a very organic (or sometimes clockwork-like) flow of lyrics, melody and dissonance. Live at shows, at residenctcies and in collaboration Ashley creates sets from a field of sound gleaned from oblique musical positional senses. The listener is allowed to explore with a sense of wonder concerning where this is ALL coming from, so creating a special zone, as shards of voice(s) manifest themselves against beautiful and simple musical forms and acoustic experimentation.
Ashley lives in New York, USA and has performed or recorded with Phill Niblock, Loren Connors, Aki Onda, C. Spencer Yeh, Anthony Coleman, Joe Maneri, Joe Morris, Seijiro Murayama, Greg Kelley, Bill Nace and Eli Keszler. She has appeared on such labels as REL, PAN, ESP-DISK, Tzadik and her own imprint Wagtail.
"Armed with a brutal take on classical instruments such as the clarinet and a disarmingly powerful vocal, Paul's 'Line The Clouds' is a quietly forceful experimental record that's set to turn heads" – The Dummyr.
Events with Ashley Paul