October 16, 2015
In
Uncategorized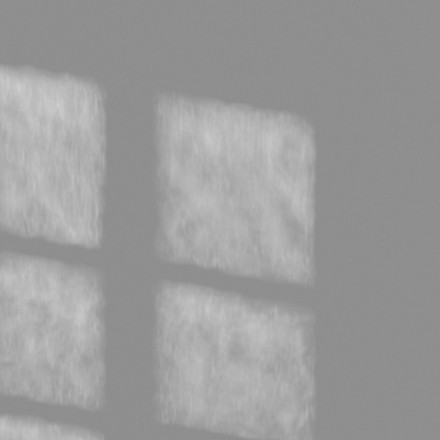 Room 310 (w/Upperground Orchestra Remixes)
Upperground Orchestra appears courtesy of Morphine Records, Italy.
Recorded at Elefante Rosso, Venezia
Rabih Beaini: Electronica, Synths, Programming
Tommaso Cappellato: Drums, Percussions
Alvise Seggi: Double Bass
Max Bustreo: Keys
Pasquale Mirra: Vibes
Executive producer: Rabih Beaini

Picture by Michel Cleempoel
Spaced out futuristic techno b/w killer techno jazz hybrid versions by Upperground Orchestra of the Morphin label family – Highly Recommended!
Dynamics. Unless you spent your youth taking piano lessons, you might have to consult Wikipedia to know what I'm talking about. Thanks to excruciating overuse of compression and the never-ending quest for loudness in mastering, it's the veritable endangered species of music expression in recorded music these days. (Read Nick Southall's treatise on the subject on the late, great Stylus website and weep.) In dance music, tracks exhibit variations in volume so rarely that I hardly give it any thought anymore. If I made a fuss every time a track pumped it out at the same volume for six or seven minutes, I'd be making a hell of a lot of fuss.
So when I got my hands on Room 310, veteran Detroit new-waver Terrence Dixon's new 12″ for Belgium's fledgling meakusma label, its dynamics absolutely set it apart. The two new Dixon productions on the A-side, the title track and "Who Is That," are both excellently crafted slices of Detroit minimal techno in the tradition of Robert Hood and Jeff Mills. But Dixon's synthetic bells, nauseous bass lines, and herky-jerky rhythms form a whole more distinctive than the sum of its parts, in large part due to the track's wonderful use of dynamics. The effect is perhaps more apparent on the B-side, which Dixon and meakusma have turned over to the Upperground Orchestra. The Morphine-affiliated Italian electronic jazz combo doesn't so much remix ""Room 310" as riff on it, and the result is pretty thrilling. Though the side technically splits into two remixes, the "Supreme Present Mix" and "Sci Fi Mix," the former flows right into the other to form one ultimately epic piece. Moving from quiet rumblings featuring Dixon's narration from the original to a full-band, full-volume free-for-all, the suite feels like an entire night of techno energy distilled into fifteen minutes. While Dixon and the Upperground Orchestra both deserve credit for savvy musicianship, Dubplates & Mastering's Rashad Becker should get props as well for maintaining the subtleties of both sides' dynamic ranges. It's one of the most musical 12's I've heard in a minute. Hopefully Terrence Dixon's techno peers are listening.
Probably one of our favourite releases so far this year. Terrence Dixon unleashes two futuristic and purist techno bangers which receive a sublime remix treatment from Venice's ra.H and his Upperground Orchestra, taking the original into deep jazz territories. Highly recommended.
Masterclass in sleek Detroit minimalism from the one and only Terrence Dixon.
One of the rare new Terrence Dixon releases… this time on the nice meakusma. The two original tracks are two deep space jams with and from a Detroit mindset, the remixes on the flipside by Upperground Orchestra take the 'Room 310' track into deep jazz territory. The original 'Room 310' has one filtered and repetitive synth melody at its core, Dixon's own voice marking a conflict between the reality of everyday life and the expanded reality of what he sees in the sky. 'Who is That' explores the same territory. Equally repetitive as we know of Mr Dixon, and all in his own special way! The remixes and original versions are ontinually changing and evolving. The remix features off-key synth stabs on the Polysix, double-bass played by Seggi and a techno-ish vibraphone played by Pasquale Mirra. Tommaso Cappellato's gentle background drumming flows over the TR808. All this conjures up a 70's jazz feel that fits Dixon's albeit jazzy Detroit wanderings like a glove. Seemingly organic, the whole atmosphere in this jazz rework is equally cosmic and 'far out' as in the original tracks. Cosmic insanity! Very much recommended!!
Entrancing new material from Detroit's Terrence Dixon backed with far-out jazz techno refixes from Upperground Orchestra aka Rabih Beani (Ra.H) and friends. Those two original Dixon tracks are easily worth the price of admission alone. Just check the unreal bassline sequence of 'Room 310' or the mysterious Millsian spacefunk extrapolations of 'Who Is That' and be wowed. In a stroke of A&R genius Morphine Records boss Rabih Beani is requested to assemble his Upperground Orchestra on the flip. Their 'Supreme Present Mix' of 'Room310' riffs on the space coda of the original with a linear jazz techno feeling for the floor, before the 'Sci-Fi Mix' cuts loose on a Sun-Ra vibe with a truly brilliant reinterpretation.
Catalogusnummer 3 al voor het meakusma label en de beste tot nu toe. Ditmaal van de hand van Terrence Dixon, een man waarvan elke release een aankoop waard is. Op de A-kant vinden we titel track 'Room 310' en 'Who Is That', twee diepe space techno tracks. Op de B-kant staat Upperground Orchestra in voor twee remixen van 'Room 310'. Dit zijn meer jazzy interpretaties, maar space is nooit ver weg. Top! Via de meakusma website (en nog vele andere webwinkels) kan je samples beluisteren Èn – wat nog beter is – de vinyl meteen bestellen. Waar wacht je nog op?
Evad
Die Musik des Detroiters Terrence Dixon war oft Ausdruck einer gewissen Verweigerungshaltung: zu skizzenhaft und unmelodiös für viele Motorcity-Fans, zu wenig Druck für den Dancefloor. Liebhabermaterial eben. Seine erste Veröffentlichung seit zwei Jahren auf dem belgischen Label meakusma ist ein Glücksfall: Durch Dixons Studio scheint ein neuer Wind zu wehen. "Room 310" und "Who Is That" sind durch und durch gelungene Latenight-Acidtracks, die einem angenehmst den Kopf verdrehen. Auch Ra.H alias Upperground Orchestra wird seinen Ruf als venezianischer Carl Craig mit seinen zwei Remixes gerecht: einmal sich lange aufbauend, vershuffelt und mit viel Streicher- und Xylophonbeigaben auf Dancefloor geb¸rstet, einmal in den Cosmicjazz-Schuhen eines Innerzone Orchestera stehend.
TS
Upperground Orchestra remixes – excellent jazzy Techno.
Sehr schön mal wieder was von Terrence Dixon zu hören. Der Titeltrack ist so in sich verwuselter galaktischer Technosound, dass man seinen Ohren fast nicht traut. Alles ist hier Andeutung, alles kommt von ganz weit weg, und alles klingt so grandios zeitlos, dass die Seele ins Trudeln gerät. Noch einen Hauch jazzig generativer ist "Who Is That", bei dem die Sequenzen ihr abstraktes Eigenleben entwickeln und man langsam wie Segelflugzeug unter Wasser doch noch einen Groove findet. Die Remixe von Upperground Orchestra sind völlig anders und klingen eher wie magische aus dem Nichts gezauberte Deephousetracks von einer Band, die immer sanft an den eigenen Planeten vorbei driftet. Völlig unglaublich, dass die aus Venedig kommen und nicht schon längst zu den Superstars aus der Szene gehören.
Bleed
The word "artist" gets thrown around so cavalierly, it's not uncommon to hear some teenager who's figured out how to program beats and been producing tracks for half a year to be called as muchóeven when the individual in question has only the most surface-level grasp of musical history. So it's always an especial pleasure to hear new material from someone for whom the label deservedly applies Terrence Dixon. Need I say that the man brings years of experience to everything he touches, and that one can hear that experience in everything he releases? Skeptics are herewith directed to Exhibit A, Dixon's latest EP, Room 310 (Upperground Orchestra Remixes), for all the proof needed.
The vinyl version of his meakusma debut release fittingly splits Dixon's originals onto one side and the Upperground Orchestra mixes onto the other. With a repeating synth melody dancing at its core, ìRoom 310î pulsates brightly, its insistence offset by a pounding kick drum that gradually appears. Dixon's own murmur then surfaces ("Diamonds in the air, all around us"), after which the tune rockets off into a semi-acidy sphere, becoming ever more delirious as it swells in cosmic purpose. An interweave of woodsy percussive patterns lends "Who Is That" an earthier quality, despite the fact that sci-fi shimmerings suggestive of space shuttles and planetary expanses appear soon after.
The Venetian outfit Upperground Orchestraóa full band consisting of Rabih Beaini (electronics, synths), Tommaso Cappellato (drums), Alvise Seggi (double bass), Max Bustreo (keyboards), and Pasquale Mirra (vibes)óobviously brings a dramatically different slant to its ìRoom 310î remixes. The nine-minute ìSupreme Present Mixî opts for a jazzy and slightly Latinized swing feel in an intricate mix of vibes, swaying drum rhythms, and silken synth stabs that exudes a trippier and looser feel than the original (if it helps, comparisons might be drawn to Carl Craig's Innerzone Orchestra). The spacey synth squeals and robust drumming that power the raucous ìSci Fi Mix,î on the other hand, could pass for a trumpet-less episode from Miles's Agharta , the playing is so free-form and volatile.
Thin tendrils of melody are the major feature of the two A-side tracks that make up Terrence Dixon's meakusma debut. The Detroit producer's focus on "Room 310" and "Who Is That" is in letting things develop slowly, never reaching a climax. It's this extended tension that makes the tendrils worth following as they circle over and over and over again in their endless cycles. Dixon has long been a master of this sort of repetitionÛhe has it on his MySpace, so it must be trueÛand it's in full effect here.
Venetian collective Upperground Orchestra offer up two versions of the title track on the flip. With only a 12-inch on Morphine to their credit, it's hard to say that what they've done with the track is "their sound," but it certainly feels like something fully formed. They take the vibe of "Room 310" as their starting point, and spin it outward into a jazz fusion tune complete with double bass, keys, vibes and various synths. Reminiscent of Innerzone Orchestra's more flighty numbers or Wareika gone down to the Blue Note, you won't find this soundtracking many rollicking dance floors. As meakusma have proved throughout their short history, though, that's rarely the point.
Terry Fonseca