October 19, 2015
In
Uncategorized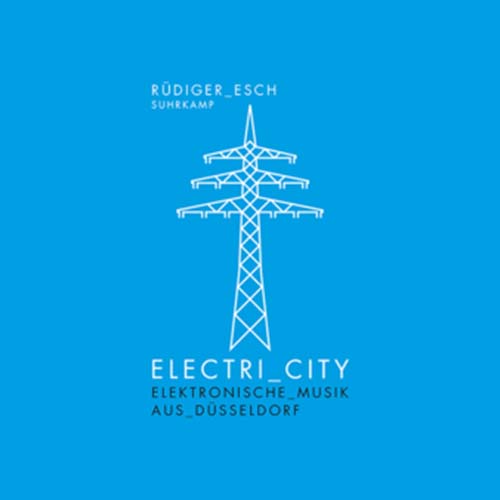 18.09.15 – Lit.Eifel – 'Electri_City'
On September 18, as part of Lit.Eifel, the Eifel literature festival, meakusma and Chudoscnik Sunergia are proud to present a lecture by Rüdiger Esch on his book 'Eletri_City'.
Rüdiger Esch was the bass player of the legendary German electro and EBM band Die Krupps from 1988 till 2012. He also performed with ex-Neu drummer Klaus Dinger in 1986 and 1987. He is a member of punk band Male and studio project MakroSoft. He was born in Düsseldorf in 1966 and holds a degree in philosophy.
'Eletri_City' delves into the origins of the electronic music scene in Düsseldorf, focusing on key players such as Kraftwerk, Neu!, La Düsseldorf, Daf, Die Krupps, Der Plan, Liaisons Dangereuses, Rheingold and Propaganda and the influence they all had on the burgeoning worldwide electronic music scene of the eighties, featuring bands such as OMD, Heaven 17, Visage, Ultravox and more. The book goes behind the myths and tribulations that are often too well known and comes out as an oral history told by the people that know. It furthermore unearths Düsseldorf as the unexpected metropolis-like focal point of early electronic pop music.
As a special treat, Rüdiger Esch will be accompanied by former Kraftwerk member Wolfgang Flür who will read the foreword to the book. Flür was a member of Kraftwerk from 1973 till 1987, collaborating on all of their classic albums. Since leaving Kraftwerk, he has written a book, started his own Yamo project (that once featured production work by Mouse On Mars) and still regularly DJ's and talks about his experiences in the early electronic music scene.
After the lecture there will be a live performance by Solyst and a DJ-set by Mr Mück, aka Marc Mattar, both representing what Düsseldorf stands for today.
Solyst is the drummer of the often-praised and acclaimed Kreidler. He has released two solo albums on Bureau B that delve into krautrock, dub and electronica and that both have an ultra-modern tribal feel. Marc Mattar is a sound-artist, musician and DJ originally from Switzerland. He is a founding member of the Insitut fuer Feinmotorik and plays with The Durian Brothers. His solo-project Voiceover revolves around voice sounds and spoken-word fragments. He has been a resident DJ at Düsseldorf's Salon des Amateurs since 2007 and co-runs the small Diskant label.
More Information