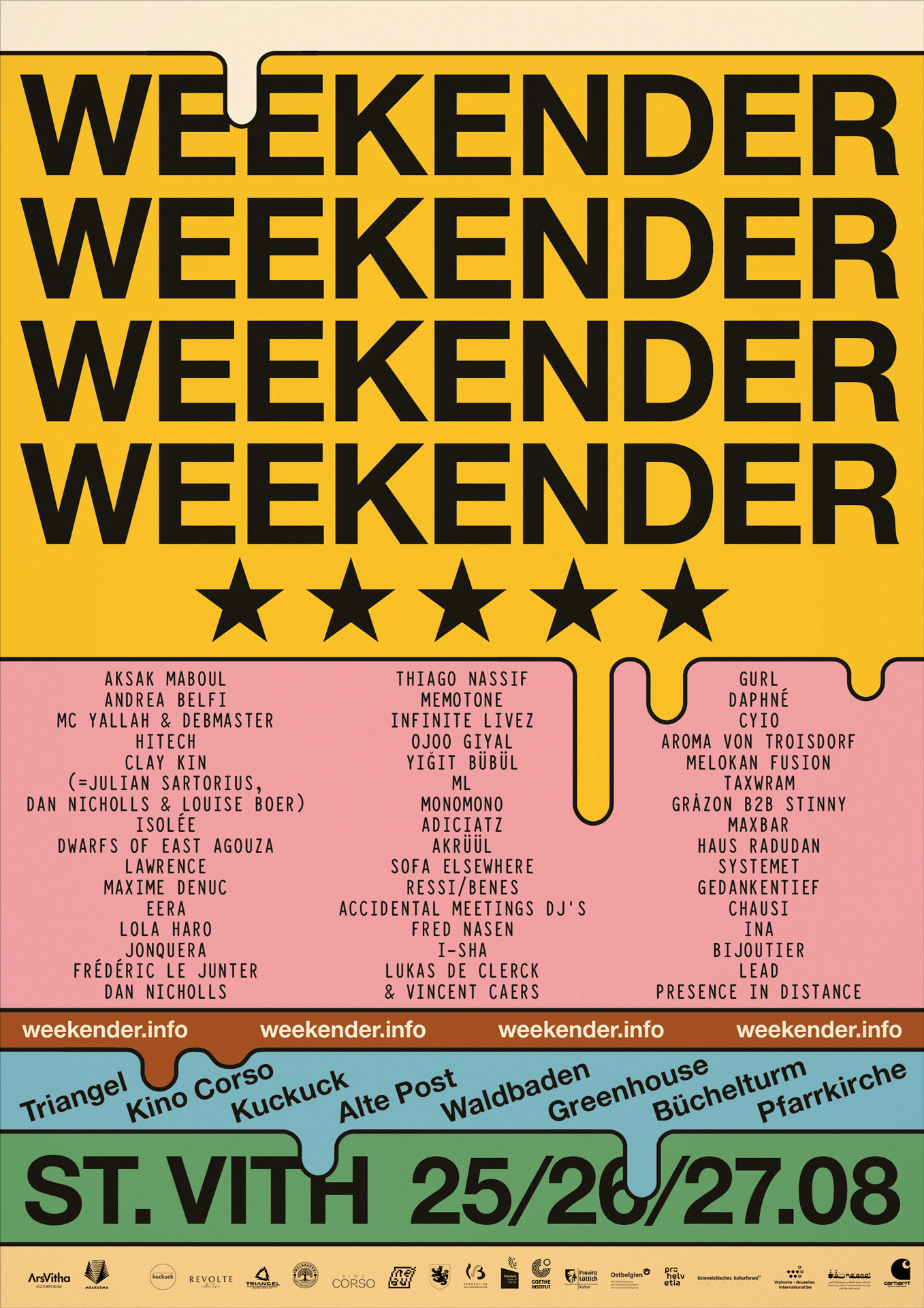 Kino Corso
Triangel
Kuckuck
Waldbaden
Alte Post

Weekender
presented by ArsVitha & meakusma


From August 25th to 27th, Weekender will celebrate the end of summer, in various venues in St. Vith in Belgium. The lineup will be announced very soon, but we are happy to share some information already.

Weekender is a new boutique festival featuring a diverse lineup of eclectic listening and club music. Using venues in St.Vith like the small room at Triangel, Kino Corso for concerts with visuals, Kuckuck for concerts, DJ sets and improvised live radio, Waldbaden for an afternoon DJ-action, Alte Post for adventurous concerts & DJ sets, Büchelturm and the Greenhouse for installations and performances, Weekender aims to be a diverse dive into musical vibes and more.

Weekender offers free camping and limited yet very affordable tickets. Getting to St. Vith is easy when taking the train to Vielsalm and then bike to St. Vith. When taking the train to Eupen, there is an express bus that connects Eupen to St. Vith or the beautiful Ravel bike path. Info on renting bikes and everything else will be available soon.

Weekender is a collaboration between Arsvitha and Meakusma, with partners Kuckuck, Revolte Kollektiv, Studio Néau and WAV.

More info plus a website soon, so sit tight.

See you end of August.
Partner: