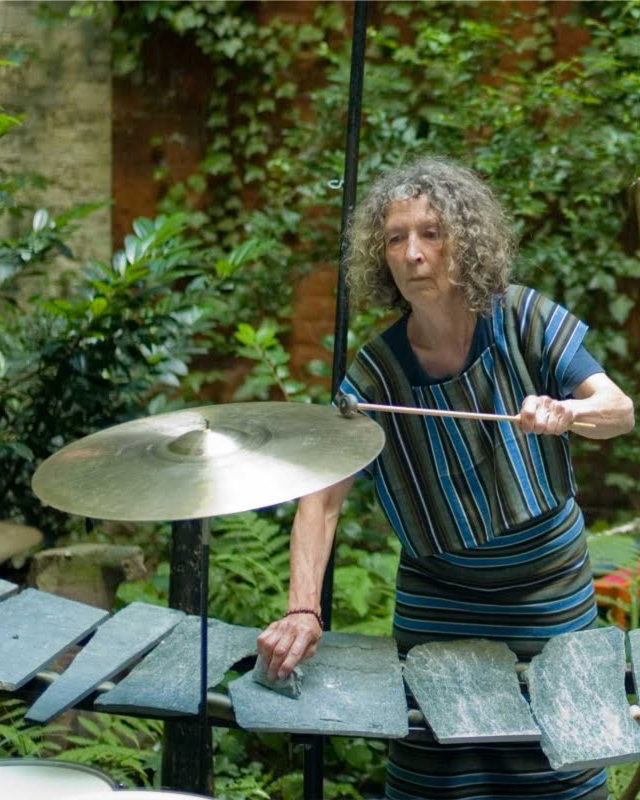 Friedenskirche
Klötzerbahn
4700 Eupen
Doors open : 17:40
Start : 18:00
Limited capacity !
Limpe Fuchs / Stefan Fraunberger & Björn Jauss
presented by Les Ateliers Claus, Q-O2, Österreichisches Kulturforum & meakusma
Limpe Fuchs is a composer of acoustic and visual happenings who creates sound with unusual instruments. Born in 1941, Fuchs came of age in the hedonistic, politically charged sixties. After studying piano and violin in the early sixties at the school of music in Munich, a city full of fertile, counter-culture creativity, near the end of the decade she started "Anima Sound", a collective name for twenty years of 'sound research' with her partner, sculptor Paul Fuchs.
http://www.limpefuchs.de
Stefan Fraunberger & Björn Jauss – quellgeister meets deprivation
A collaborative project between Stefan Fraunberger and Björn Jauss, exploring a blend of derelict transylvanian pipe-organ sounds and minimalist synthetic flows. Following up on their previous project "Zerlinker"; in their current project, "Quellgeister" originating from decaying human-build ritual machines encounter analogue electro-shamanism summoned from feedback. Both artists will exchange their respective investigations on the transformations of sound during a residency at the QO2 in Brussels. The resulting work will be premiered at the Friedenskirche Eupen on a multi-channel 4.2 sound system. This journey will lead to sounds beyond nature and culture, yet to be discovered.
https://stefan.fraunberger.at
soundcloud.com/gonzophone
Partner: