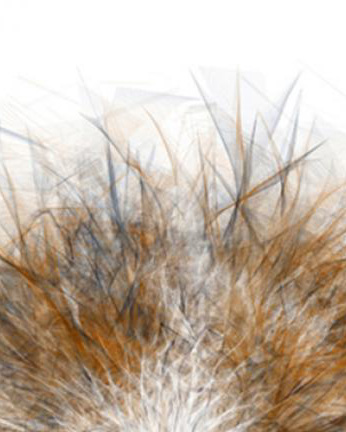 © Casey Reas Courtesy-DAM-Gallery
Klankenbos
Provinciaal Domein Dommelhof
Toekomstlaan 5B
3910, Pelt
Klankenbos Nocturne 2019
Immersive listening experience with
Iosif Király
Benjamin Vandewalle
Felix Blume
Francisco López
Four artists receive carte blanche to make a bespoke work, in the forest, for
Klankenbos Nocturne 2019
. 'Immersive listening' or deep listening to the sound environment stands central in their work, thereby creating a new experience. They will create four otherworldly settings, as a handhold in the journey to unknown sounds. Choreographer
Benjamin Vandewalle
works on a sound choreography, together with a local youth dance group
Imago Tijl
. Hear in the woods is a human soundscape in the middle of the forest, whereby movement is merely an auditory truth. The Romanian sound artist
Iosif Király
presents 88 clouds will rain for you, an ode to the sixties and George Hendricks, in the framework of Europalia Romania. Brought to life with the sound of water that travels throughout the space. Field recorder and world traveler
Felix Blume
, spacialises the sound of fog horns from Greece, and his new album, in the open air with his installation fog horns. Top of the bill is the immersive listening concert from the international acclaimed
Francisco López
, who presents, in a multi-channel surround installation, especially for Klankenbos Nocturne a selection of sounds that he has recorded in forests, from the Amazon to Borneo and Canada to South Africa, over the last 3 decades.
This edition of Klankenbos Nocturne is a mini-festival in the evening glow, that is reminiscent of OORtreders festival. Why not make a day of it? Come early and discover, with your bike, the results of the SITE SPECIFICS workshop led by Felix Blume in different areas if the Pelt region.
In collaboration with MUSICA, Impulscentre for Music, EUROPALIA ARTS FESTIVAL, C-TAKT & Dommelhof
Programm:
7 p.m.: Benjamin Vandewalle – Hear in the woods (full)
8 p.m: Iosif Király – 88 clouds will rain for you
9.15 p.m.: Felix Blume – Fog Horns
10 p.m: Francisco López – Immersive forest concert
Benjamin Vandewalle
Hear in the woods
in collaboration with Image Tijl
Choreographer Benjamin Vandewalle, together with local youth dance group Imago Tijl, makes Hear in the woods; a sound choreography in the middle of the forest.
Hear is an auditory choreography that unfolds around and between the spectators. Choreographer Benjamin Vandewalle and composer Yoann Durant develop a human soundscape that explores the physical power of sound. The makers work together with a choir of local volunteers for each edition of Hear. Together with the youth from the dance group Imago Tijl, they make a sound choreography in the middle of Klankenbos, with a multitude of existing sounds.
Benjamin Vandewalle graduated from P.A.R.T.S. in 2006. In his work he investigates the perception of space and movement in different contexts, both in the theater and on location. He often works together with visual artist Erki De Vries, for example; Birdwatching (2009), One/Zero (2011) and Point of View (2013) and he has made various performances in the public space such as, Walking the Line (2017) and the recent Studio Cité (2019). From 2017 to 2021, Vandewalle is artist-in-residence at Kaaitheater.
Concept, creation composition Benjamin Vandewalle, Yoann Durant – Execution & co-creation Imago Tijl – Coaching Imago Tijl Luc Morren – Executive production Caravan Production (Brussel, BE) – Coproduction Kunstencentrum Vooruit (Gent, BE) & Trafó (Budapest, HU) in the framework of the Europese Netwerk [DNA], DEPARTURES AND ARRIVALS Co-Financed by the Creative Europe Program from the European union, Kaaitheater (Brussel, BE), TAKT Dommelhof (Neerpelt, BE), Lieux Publics (Marseille, FR) – Residencies Workspacebrussels (Brussel, BE), Kaaitheater (Brussel, BE), Vooruit (Gent, BE) – With support from the Flemish government.
Iosif Király
88 clouds will rain for you
as part of EUROPALIA ROMANIA
Deep listening to Romanian sound art with the sound of water that travels throughout the space. An ode to the sixties; poetic and immersive.
Iosif Király' s site specific sound installation 88 Clouds Will Rain For You is an ode to the internationally renowned Fluxus artist Geoffrey Hendricks. In 1992 when he participated in Hendricks' Sommer Academie in Salzburg he was asked to create an installation, together with the German artist Christine Ulke, to celebrate the 30th anniversary of the Fluxus movement (1962-1992) in Keulen and Wiesbaden. The artwork originally consisted of 61 soundclouds. A number that at that time matched the exact age of Hendricks. Spread out across a space full of metal objects, the clouds gradually released their water droplets. What emerges is a poetic and immersive sound landscape, where time and the spatiality of sound play a fundamental role. Geoffrey Hendricks passed away in 2018. A soundcloud is added each year that the installation is once again exhibited. The art work receives a symbolic meaning through this process.
Iosif Király (1957) is a Romanian visual artist, architect, and educator. He works both independently and within the subREAL group. Favourite media: photography, installation, performance, and drawing. His work investigates the relationship between perception, time, and memory. In 1995, he was among the founders of the Department of Photography and Media Arts at the National University of Arts (UNArte) in Bucharest, where he is presently a professor. Király has an extensive international exhibition record, and his works are found in numerous private and public collections.
Christine Ulke is an artist and scientist. She holds master's degrees from the California Institute of Arts and the Hochschule der Künste, Berlin, and a doctoral degree from the University of Leipzig. Ulke has lectured throughout the United States and taught at universities in California and troughout Germany. Among her public artworks are permanent commissions for the cities of Los Angeles, Pasadena and West Hollywood, as well as temporary installations in Berlin, Hamburg, London, Mexico City, New York City and San Francisco. She currently works as a research scientist at the German Depression Foundation.
Klankenbos Expo – Iosif Király will be opened during Klankenbos Nocturne with a performance from the artist himself. The sound installation can be viewed free of charge from 9 a.m.-5 p.m. until Sunday 3 November.
Klankenbos Expo – Iosif Király is a temporary exhibition and part of Europalia Romania; in collaboration with Europalia Arts Festival, Musica, Impulse centre for Music, Provincial Domain Dommelhof, CC Palethe and Gemeente Pelt.
Felix Blume
Fog Horns
in collaboration with Meakusma
The ideal soundtrack for the remake of Suspiria, with the sound of fog horns from Greece, melancholic darkness and surprising music.
The French sound artist Félix Blume continues to explore the limits of field recording. His latest album Fog Horns was recently released in April 2019 and comprises sound recordings of fog horns from Piraeus, a port city where the most important ferry routes to and from Greece depart. The A-side reveals a long number recorded during a fog horn concert, while the B-side remixes the same recording three times, similar to what composer Ingram Marshall did with Fog Tropes. It is tipped as the perfect soundtrack for the recent remake of "Suspiria".
Fog Horns will be broadcast through 30 speakers placed opposite each other in the forest. Felix Blume makes ship horns resonate like music, melancholic and floating on low drones, in which melodies are created together with ambient sounds. At its center are the dark, almost alarming tones of ships lost at sea.
Félix Blume (FR, 1984) is a sound artist and sound engineer that currently works and lives between Mexico and France. His artistic work is focused on listening. Through sonic experiences he enables us to perceive our surroundings differently. Blume uses sound as a basic material in sound composition, videos, promotions and installations. His process is often collaborative, working with communities and using public space as the context within which he explores and presents his works. Blume's sound pieces have been broadcasted in radios worldwide and exhibited in various places, such as; Centre Pompidou, Musée d'Orsay (FR) and CTM Berlin (DE). In 2018, Blume made a site-specific sound installation entitled Rumors from the sea for the Thailand Biennale.
www.felixblume.com
Francisco López
Immersive Forest Concert
i.s.m. Meakusma
Immersive listening in an environment defined by sound, with sounds recorded over the past three decades, worldwide; from the Amazon to Borneo and from Canada to South Africa.
Internationally acclaimed for the intensity, richness and astonishing audio detail of his live immersive performances in the dark, composer / audio-artist Francisco López has been enthralling audiences worldwide for decades with his sonic experiences (monomedia). Created from a myriad of original sound environments; both natural and artificial, collected from all over the world, they do not however represent soundscapes but rather non-representational virtual worlds of sound. The listener develops his/her own experience in an environment where the rules and the parameters are defined by the sounds themselves. Renowned for the complexity and intricacy of these worlds of sonic virtuality. López works with sound as a 'medium' for a transcendental experience, open to individual exploration: this is one-of-a-kind experience not to be missed! For 'Klankenbos Nocturne' López will present a special performance created from a selection of original forest sonic environments recorded over the past three decades, worldwide; from the Amazon to Borneo and from Canada to South Africa.
Francisco López is internationally recognized as one of the main figures of the sound art and experimental music scenes. For forty years he has developed an astonishing sonic universe, absolutely personal and iconoclastic, based on a profound listening of the world. Destroying boundaries between industrial sounds and wilderness sound environments, shifting with passion from the limits of perception to the most dreadful abyss of sonic power. Proposing profound and transcendental listening experience, freed from the imperatives of knowledge and open to sensory and spiritual expansion. He has realized hundreds of concerts, projects with field recordings, workshops and sound installations in over seventy countries on six continents. His extensive catalog of sound pieces -with live and studio collaborations with hundreds of international artists- has been released by 400 record labels / publishers worldwide. Among other prizes, López has been awarded five times with honorary mentions at the competition of Ars Electronica Festival and is the recipient of a Qwartz Award for best sound anthology.
http://www.franciscolopez.net
https://franciscolopez.bandcamp.com
Partner: