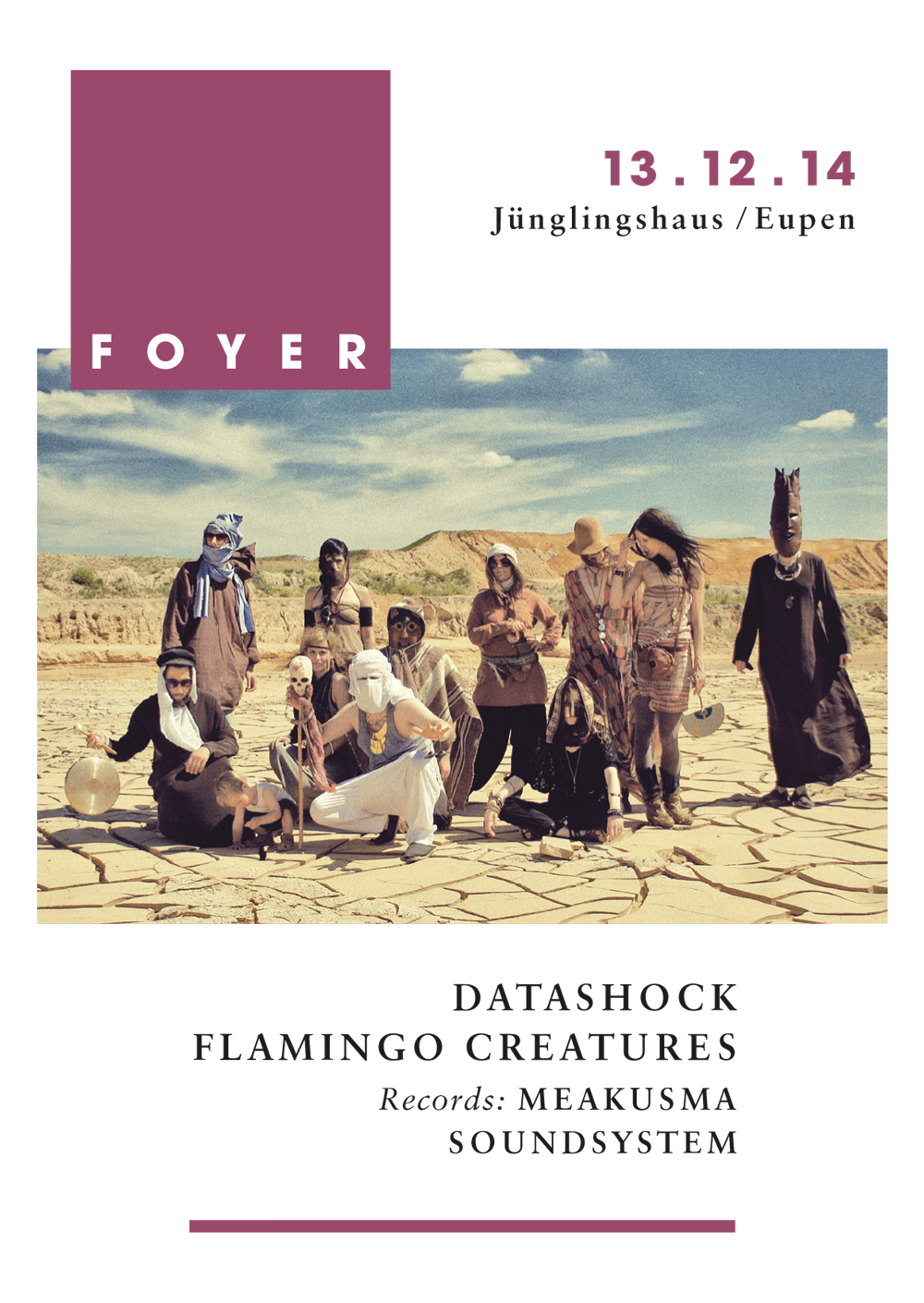 Juenglingshaus
Neustrasse 86
4700 Eupen
Start: 20.00
At the door: 7€
Foyer
Line-Up:
Foyer is proud to present Datashock and Flamingo Creatures for our last edition of 2014, in the Junglingshaus in Eupen.
The girls and boys of Datashock hail from Saarlouis in Germany and together form one of the most exciting bands in German underground music today. With an ever fluid line-up of about 6 to 8 people, they have been honing their psychedelic and experimental version of psychotropic krautrock for the past 11 years. Their new "Keine Oase in Sicht" album on Dekorder was hailed as their best effort yet. Datashock live is an experience like no other. Improvisational in nature and decidedly eccentric, their music treats weirdness as beauty and the unexpected as self-evident. Next to tapes and electronics, they use bells, flutes, violin, guitar, drums and more.
Flamingo Creatures are Ruth-Maria Adam and Ronnie Olivera, also from Germany. Their music is based on improvisation and is effectively non-academic, conjuring up an introspective perspective that explicitly draws inspiration from Fluxus, sudden bursts of absurdist humor included. Featuring a wide array of instruments and effects, Flamingo Creatures delves deep without apparent effort, resulting in toned-down explorations of atmosphere and musical beauty.
Records before, in between and after by the meakusma soundsystem.

Partner