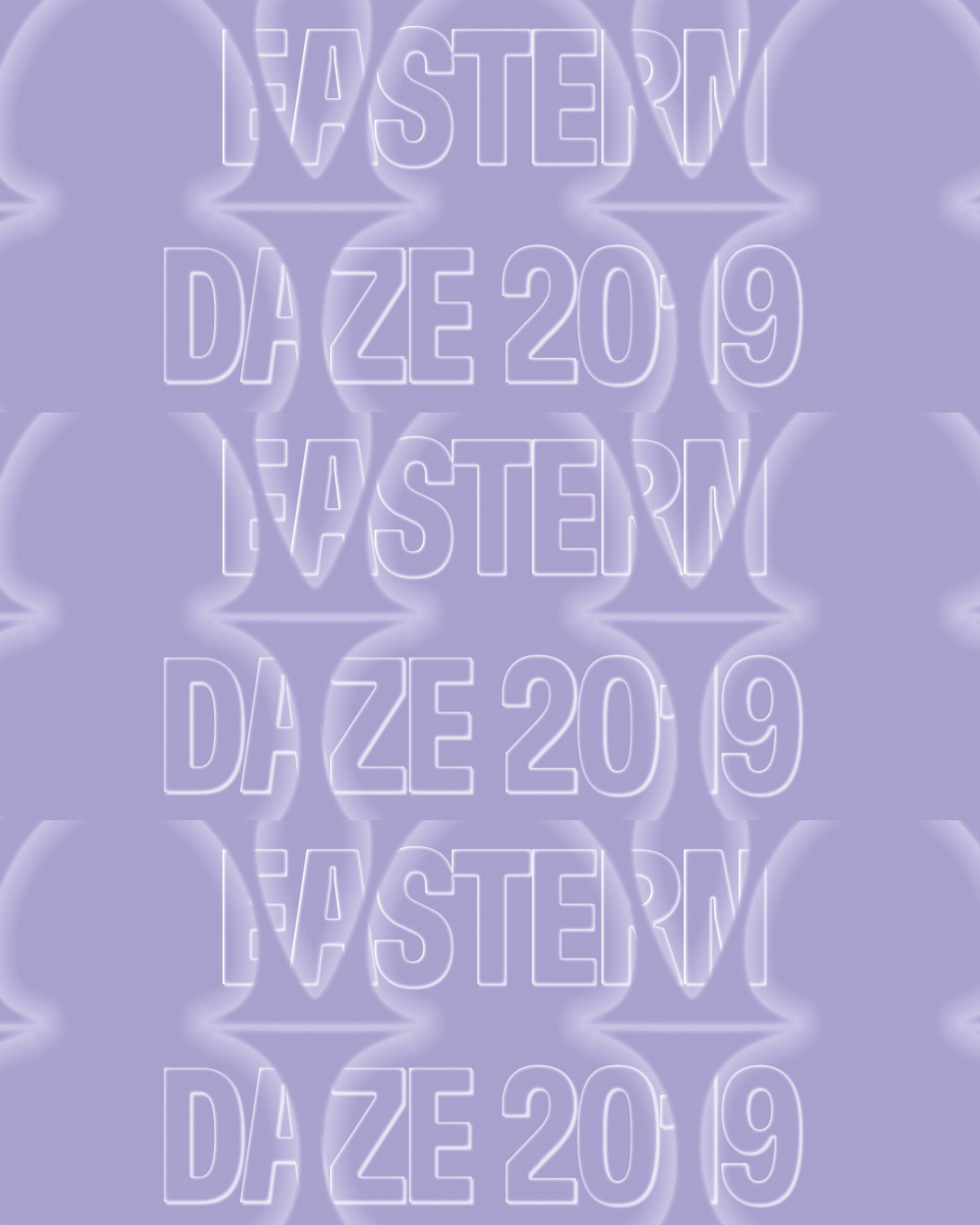 20.11
Start:
 20.00
Where:
KASK Cinema
Entry:
€5
Presale:
here
23.11
Start:
 14.30
Where:
Vooruit
Domzaal
Entry:
€10 presale / €13 at the doors
Presale:
here
Eastern Daze 2019
20.11 : Screening 'Chronopolis, Maika Garnica & Aiko Devriendt

Screening 'Chronopolis

Chronopolis is a gargantuan city somewhere in the vastness of space. The immortal inhabitants of the city, bored by their endless existence, one day decide to manipulate time itself. They do so by manipulating atomic particles and electricity and constructing bizarre objects in step with a repetitive rhythm. Ultimately they hope to come in contact with a human being.

This utterly unique animation film from 1982 is an original meditation on the notion of time. Director Piotr Kamler worked his claymation figures for no less than five years to create this film, and the result still stands up today, almost forty years later. 'Chronopolis' is a futuristic sci-fi fable that remains breathtakingly poetic in 2019.

The soundtrack for 'Chronopolis' is by none other than one of the godfathers of electro-acoustic music and musique concrète, Luc Ferrari. Ferrari, who would have turned 90 this year, was a legendary composer, who set a musical milestone in 1970 with his 'Presque rien No. 1 – Le Lever du jour au bord de la mer'.





Maika Garnica & Aiko Devriendt

As an artist, Maika Garnica is most at home at the intersection of environment, viewer and artist. She attempts to understand the complex relationship between form and substance through the use of sculptural prototypes, with the body as the driving force behind social connections. At EASTERN DAZE, Garnica will be accompanied by musical explorer Aika Devriendt. Devriendt has followed courses in music therapy and composition and is active as a multi-instrumentalist, composer and producer for theatre, dance, film and installations. The duo will investigate the sonic spectrum of ceramic objects. They will follow their feelings and intuitions in translating this into atmospheric, almost dreamlike performances with abstract shapes and flowing sonic forms.




23.11 : Sote, Laura Cannell, Marja Ahti

Sote presents 'Parallel Persia' ft. Arash Bolouri, Pouya Damadi & Arash Akbar

It's safe to say that Ata Ebtekar, alias Sote, is the godfather of Iranian experimental electronica. With his label Zabte Sote he supports many artists from the Iranian diaspora – including Rojin Sharafi and Nima Aghiani. He also releases his own work through renowned labels such as Warp, Sub Rosa and Opal Tapes. In his compositions Sote deconstructs rules and formulas to create lively synthetic soundscapes.

Out of his last project, 'Parallel Persia' (which premiered in 2018) grew a new album that was released this past May. "'Parallel Persia' is a hugely impressive creation in and out of social context", wrote The Quietus, "and affirms that Ata Ebtekar is one of the most significant producers on the planet for anyone invested in upending this music's Western hegemony."



Laura Cannell

A violin and two recorders is all the British artist Laura Cannell needs to evoke a fairytale universe, a world where ruins from a grey past are all that remain. With her half-composed, half-improvised pieces, she explores the space between experiment and tradition.

As part of EASTERN DAZE, Cannel presents a minimal chamber piece from her new album 'Waters Deep Cathedral', set to be released in 2020. This album was written and recorded in the Wapping Hydraulic Power Station on the banks of the Thames in London. She'll also play pieces from her latest solo album 'The Sky Untuned'. "A fascinating and involving album, communicating with an unflinching directness that is sometimes almost raw, and often very beautiful." – The Quietus



Marja Ahti

This Swedish-Finnish musician and composer Marja Ahti combines field recordings and other acoustic sound fragments with synths and electronic feedback loops. In this way she creates musical narratives centred on subtle microtonal beats and subdued textures. Ahti has been part of the experimental scene in Finland for over ten years now and, together with her partner, is one half of the duo Ahti & Ahti. With her debut album 'Vegetal Negatives' – out this year on the Swiss label Hallow Ground – Ahti explores a new formal language and ambient-like musical palette.




Partner: