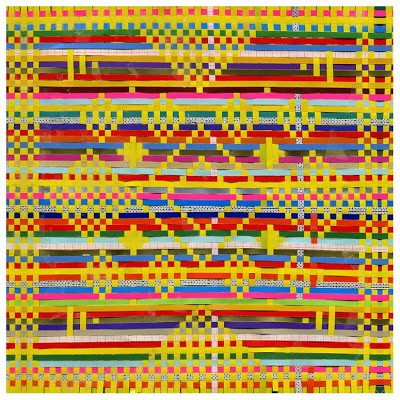 Tussle

The multi-instrumental polyrhythmic beat-makers, bass-heads and knob twiddlers of Tussle has been expanding minds and killing dance floors with their Krautrock infused musical musings ever since the project manifested itself in a San Francisco Mission district basement in 2001.
After three critically lauded albums, countless collaborations, sold out tours with RATATAT (2009), Hot Chip (2008), YACHT (2008), and Of Montreal (2007), plus dates with Cluster, Beach House, Gang Gang Dance, Javelin and El Guincho.
The band finds itself in that rare position between word of mouth in-the-know buzz and being a bona fide national indie dance rock mainstay. Essentially, it's the quiet before a massive musical electrical storm.
The past year has been nothing short of a whirlwind for Nathan Burazer, Tomo Yasuda, and Kevin Woodruff as the band was awarded an Excellence in Electronic Music Award by Village Voice's SF Weekly, a national tour with the with electro duo RATATAT and played cultural institutions such as Natural History Museum of Los Angeles and The Mission Cultural Center, as well as warehouses, dance clubs, festivals, house parties, forests and street fairs. This past year, the band also contributed music to the surf documentary film, Dear & Yonder and created sound installation for The Mission Cultural Center 2010 exhibition, "Today".

Over the years, Tussle has released a handful of 12 inches, two EPs and three albums with imprints such as Smalltown Supersound, Troubleman Unlimited, Rong/DFA, and Tomlab. The newest album, 'Cream Cuts' (Smalltown Supersound) was produced by Thom Monahan (Devendra Banhart, Au Revoir Simone, Joanna Newsom) and the album featured collaborations with Hot Chip front man, Alexis Taylor. Cream Cuts won worldwide critical praise as a "Krautrock-infused rhythmrock hybrid " and the notoriety led to collaborations with dance rock pioneers Liquid Liquid and the glaswegian visual artist David Shrigley.
This all leads us to is their upcoming forth album with UK Luminary and OPTIMO co-conspirator, JD Twitch for the pioneering Norwegian label, Smalltown Supersound. So, fair warning lock your stutters, break out the decks on the dance floors and get ready for Tussle's storm of sound and the new soundtrack for the summer.