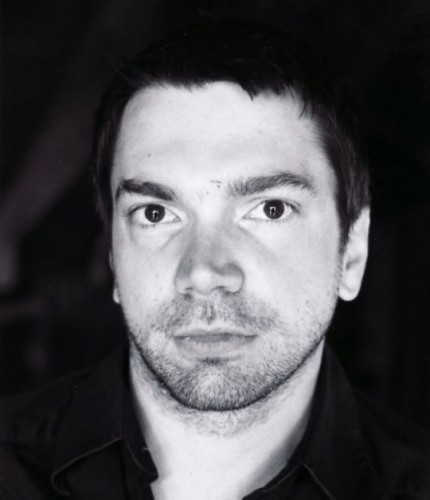 Shed

You simply cannot pinpoint the moment in history when Techno established itself as a new genre in dance music. Not anymore, anyway. Go ahead and try telling the story "the migration of the bassdrum". You'll realise quickly that all you get is a very pale picture, watered down by notto-be-trusted records of oral history from the cities, which played a major role in Techno. Historic developments are overshadowed by local characteristics and gossip.
The bomb exploded. It splintered into thousands of little pieces, was absorbed by the mainstream or took the next available flight back into the underground. While House re-established itself over the course of the last couple of years as a clearly defined term for a very specific pool of ideas, the term Techno is still in hibernation. Too many genres and micro-trends are blocking the way. All the more important that there are producers out there who work hard to bring that primordial soup, of which hardly anybody knows anything anymore, back into the focus of the dance floor, taking cover behind the ecstatic firebrands. Shed is one of them.
His background is as classic as his music. Born in Frankfurt/Oder in 1975, he was fascinated by the new music played on the radio in the early 90's – a very typical thing for anyone from this generation who grew up in Berlin or its surrounding counties. DJ's as diverse as Westbam, Marusha or Monika Dietl mixed styles and genres into a musical encyclopaedia. While everybody around Shed focussed on Hip Hop, he himself was addicted to the sample-based sound of UK-Hardcore. Then there was a quick liaison with Gabba and through the back catalogue of Djax Up, he finally discovered Chicago and then Detroit. Deep inside the ever-fascinating triangle of beats, breaks and samples, he today identifies 1996/97 as the most important time in Techno for him, although he hit the brakes straight afterwards. While the mainstream did what it could to commercialise the music, Shed closed the door on the Love Parade, cheesy remixes and mega raves. Between 1998 and 2002 he did not buy a single record.
However, he never lost the love for the music, which had changed his life. He used these years to focus his own productions. Around 2000, he had finished some tracks, which combined and contained everything close to his Techno heart, things which were almost extinct in the real world. "I'm a Techno-kid, through and through", he says and laughs. When he started shopping his demos around, the idea of his own label was already lurking behind the door. "I suddenly realised how important it was to really do it all by myself."
What followed was not rocket science. His first EP on his own Soloaction imprint sold well, soon after that he recorded two EP's for the Amsterdam-based Delsin label, and the more he released, the clearer his musical vision became, now culminating in his debut album "Shedding The Past" on OstGut Ton. On this album, he melts and merges rough and demanding dance floor skeletons with shockingly detailed melodies, harmonic structures, irresistible hooks and airy arrangements. A formula you also expose yourself to when attending one of his DJ or LIVE gigs. A never-ending climax of the groove. Like it was in the founding days of the music, which today is a part of our culture.
Shed is one of the few producers and DJ's out there, who knows that you cannot write about the future without a nod to tradition.