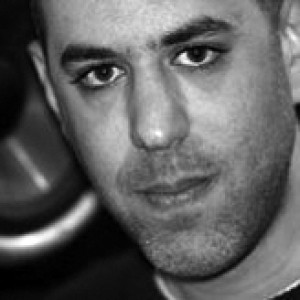 Dj Yoav B.

In the last 10 years, DJ Yoav B has released some of the finest deep house and techno records around, some are already considered as cult classics. Most of you will recognize that thick, thick bassline of his underground anthem "Energize", which was fired at you at many dancefloors around the world, or that dazzling kick drum and synth bass line of "Organ Satta" that appealed to DJ's from Chicago to Berlin.

Now, with his latest release for the most respected Delsin label, entitled "Love Dubs", he keeps pushing the limits of dance music over the maximum, with some experimental yet funky as hell house and techno music, already picked, played and charted by a large scale of DJ's such as Martyn, Marcel Dettmann, Charles Webster, Basic Soul Unit and more.

As a DJ, Yoav B. has established himself as one of Israel's finest underground dance music Jocks. Also recognized for his unique cut n' paste way of mixing, you can hear in his sets nothing but deep and hot music in various styles – from deep house to techno, from disco to jackbeat, from classic to futuristic – all mixed in a furious funky, yet coherent spinning style.

releases