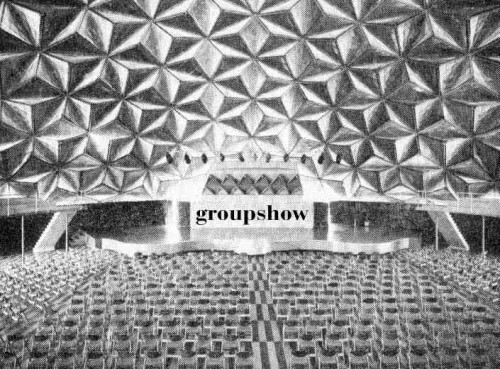 Damo Suzuki & Groupshow

Damo Suzuki :

The longtime lead vocalist for Krautrock pioneers Can, Kenji "Damo" Suzuki was born in Japan on January 16, 1950. An expatriate street poet inspired by Jack Kerouac's On the Road, he spent the better part of the late 1960s wandering through Europe, and while busking outside a cafe in Munich in May of 1970 was discovered by Can members Holger Czukay and Jaki Liebezeit; asked to replace the group's former frontman Malcolm Mooney, Suzuki joined them onstage that very night, making his recorded debut later that same year on the LP Soundtracks. With Suzuki in the lineup, Can produced its most enduring and innovative work, including classic LPs like 1971's Tago Mago, 1972's Ege Bamayasi and 1973's Future Days; however, upon completing work on the latter, he left the band to become a Jehovah's Witness. Absent from music for a decade, in 1983 Suzuki began showing up unannounced to perform at shows by the band Dunkelziffer, eventually joining the group full-time and recording a pair of LPs; in 1986, he formed the Damo Suzuki Band with fellow Can alum Liebezeit on drums, Dominik von Senger on guitar, and Matthias Keul on keyboards. Four years later the group mutated to become Damo Suzuki and Friends, its loose-knit lineup playing in and around the Cologne area on a weekly basis; in 1998, he founded the Damo's Network label, issuing a series of live recordings including V.E.R.N.I.S.S.A.G.E., Seattle and the seven-CD box set P.R.O.M.I.S.E..

Groupshow :

GROUPSHOW is a project by three producers of electronic music based in Berlin: Jan Jelinek, Andrew Pekler and Hanno Leichtmann.

The three artists, steeped in the formal language of minimalism, engage in a boundary-free collective improvisation that has its ancestors in both Fluxus and Krautrock. GROUPSHOW performances do not recreate previously rehearsed or recorded music. Instead, they attempt to make an open-ended aesthetic process both audible and tangible.

The pursuit of these aims has several practical consequences. Wherever possible, GROUPSHOW position themselves and their equipment in the middle of the performance space, avoiding the use of a stage, risers or any kind of spatial separation between performer and audience. The lighting remains static and clinical throughout the performance while real-time video, filming from directly above the musicians and projected onto a wall or screen, shows the three members playing and manipulating their tangled pile of equipment.

Whenever possible, GROUPSHOW begin playing before any audience members enter, thus deliberately avoiding the dramaturgical imperative of an opening from which the rest of the musical narrative is expected to unfold. As the intensity of the music and degree of the audience's attention are both subject to flux, GROUPSHOW set no time limit to their performances and members of the audience are free to come and go, engage and disengage with the music as they please.