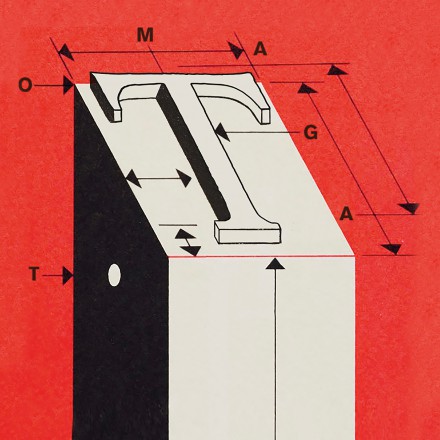 Music For Visual Disorders
release date
23rd April 2018
Tomaga's Music For visual Disorders comprises nine tracks of intuitive automation, compiling compositions that have been used by different artists and curators within the context of works of visual art, dance and exhibitions. Tomaga members Valentina Magaletti and Tom Relleen use a multi-instrumental palette, conjuring up a musical sphere that touches on industrial music, minimalism, ambient and a gentle, at times inward, at times outward, take on krautrock's motorik.

Tomaga's music is deceptively moderate as its core revolves around intuitive and gentle pulses. Its experimentation lies in its development as it is often driven by abstract images and intentions and even allows moments of soft-spoken absurdity. Music For Visual Disorders is a highly contemporary take on avantgarde and classic contemporary music. It is Tomaga's first outing on Meakusma.

Music For Visual Disorders' beautiful cover was designed by
London-based graphic designer David Blanco. It was inspired by the work of American graphic designer and art director Bradbury Thompson.

additonal credits :
Design By David Blanco.
Image inspired by the work of Bradbury Thompson.

All compositions by Tomaga. 

Valentina Magaletti: Drums and Percussion

Tom Relleen: Synthesizers, Bass, Mbira, Field Recordings, Production.  

Outer-space Jazz centered sound scapes w/ echoes of Drone science & 1970s vintage Electronics

www.hardwax.com
After linking with Charles Hayward and picking up new followers in 2017, Tomaga make their first outing of this year with Music For Visual Disorders, featuring Valentina Magaletti's meter-defying drum patter threaded across thistly, abstracted soundscapes and keening drones and bubbling electronics by Tom Relleen.

www.boomkat.com