GREENHOUSE CONVERSATIONS
A glass house in which residents can sow, grow and harvest their own vegetables, and listen to sound compositions from international artists
Together with residents of Sankt Vith and Patchwork Vog, the young creators of Collectief Publiek Geluid built a glass house in which residents can sow, grow and harvest their own vegetables, and listen to sound compositions from international artists. This greenhouse is simultaneously an open garden and a sound artwork: a place for meeting, horticulture, listening and silence.
As a large glass instrument, the greenhouse utilises 8 transducers to vibrate deep inside the glass. The glass produces and amplifies sound that you can hear both inside and outside. With its location along the RAVeL cycle path and the community garden of Patchwork, the greenhouse invites both travelers and residents to stop and listen. Put your ear against the window and experience a special environment in which sound makes glass resonate.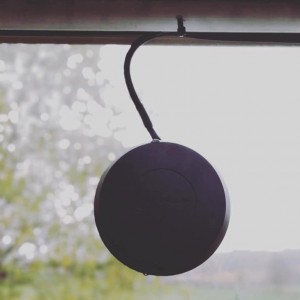 The Greenhouse Conversations collection of sounds and compositions is always incomplete and, like the plants, grows over several years. This way new works are added each time. The first soundscapes were created together with the residents who contributed to the installation. In this way they get a permanent place in the landscape.
Collectief Publiek Geluid is a group of young makers, musicians and sound artists who focus on musical creations in relation to the public space. Collectief Publiek Geluid responds to architecture and the environment and explores its artistic possibilities. Their work has previously been shown at STUK, OORtreders Festival, Klankenbos, Meakusma Festival, etc.
Greenhouse Conversations is the result of a collaboration between Meakusma and Musica, Impulse Center for Music.
Artistic Concept and Realization: Vincent Caers, Lukas De Clerck, Sebastian Dingens, Anne van de Star, Joost Van Duppen, Eveline Vervliet