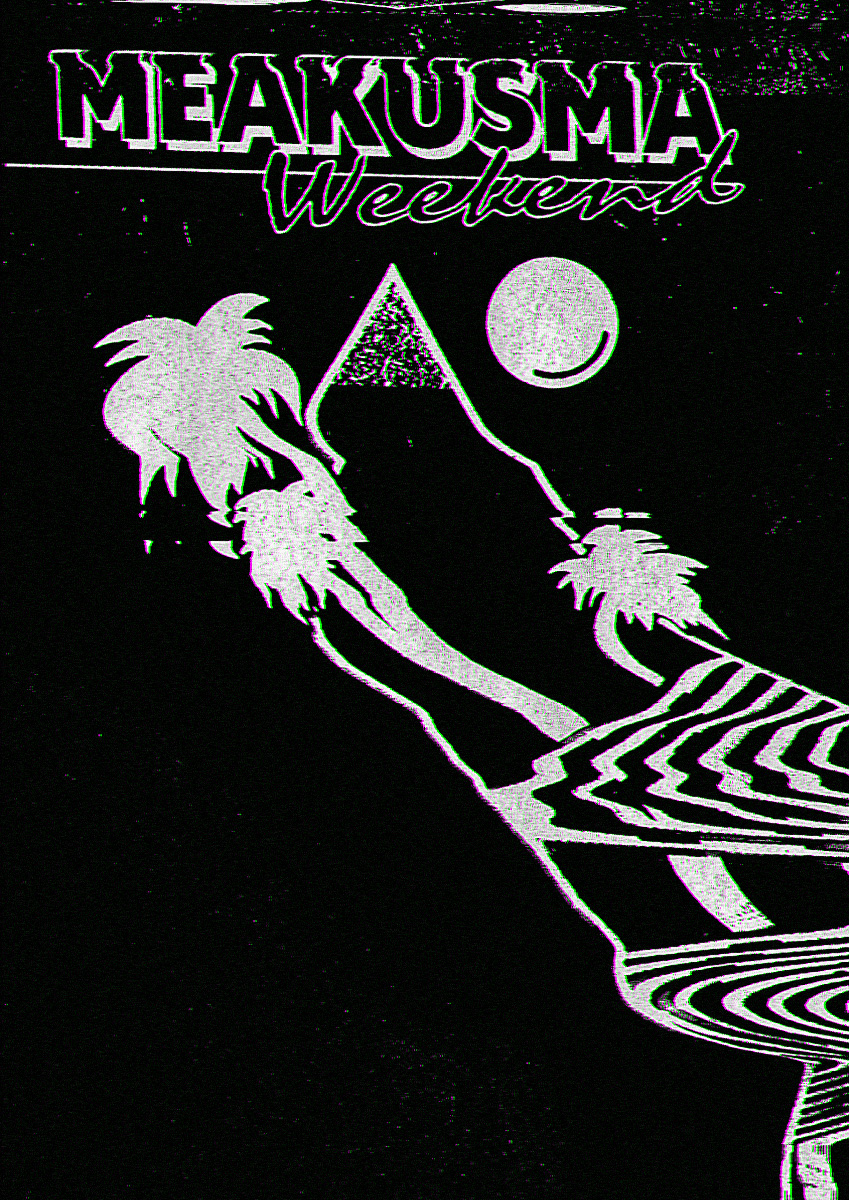 Eupen Plaza
Bahnhofstraße 35
4700 Eupen
Meakusma Weekend 2021 // CANCELLED
We very much regret to have to inform you that we have decided to cancel the Meakusma Festival 2021. There are two reasons we have taken this very difficult decision. Eupen, home of the festival, and its surroundings have been hit by enormous floods, causing unbelievable devastation. The strength and scope of the floods and the resulting havoc have never been seen here in our region. Also, the long-term consequences of this natural disaster are still highly unclear. Meakusma is directly and indirectly affected by all the damages caused on several levels. All this, combined with the ongoing Covid-19 pandemic, has left us with no choice but to cancel the Meakusma Festival.

We would like to quickly touch upon what is going on for us at the moment and in our region in general. The building in which the Meakusma office is located cannot be used for an indefinite period of time. In addition to this, our private flats are also located in affected areas. At the moment, there is no proper internet reception in our region and in some places, there is neither electricity nor gas. Overnight accommodation possibilities for artists and visitors are now very limited due to the storms. All campsites have been flooded. Several hotels and B&B's where we accommodate artists and visitors every year have been severely damaged. Our main supplier for all technical material was also hit hard by the flood, so much so, he will not be able to supply us with all necessary materials and assist us technically, as he does every year. We cannot count on any logistic support from the city of Eupen at the moment, as they are now fully occupied with the reconstruction of the city. The change of location due to the pandemic (most of you will know that we had foreseen a new venue for this year's festival to comply with Covid-19 regulations) would cause more noise pollution in the city centre. In view of the current situation, we ask ourselves to what extent we want to impose a further burden on Eupen's residents?

Although the Belgian federal government is still sticking to its statement that it will relax the Covid-19 measures before September, stronger travel restrictions have already been announced as has a different testing strategy for festivals. This has direct consequences for our artists, volunteers and audience. In the course of the last few days, the catastrophic effects of the floods have pushed the Covid-19 situation a little to the background. As organisers, however, we have to expect constant changes in the situation and measures. As a festival with an international programme and an international audience, this means not only being confronted with a complicated logistic situation but we are also exposed to an unpredictable financial risk. The expense of a Covid-compliant event of this size is already a huge challenge for an organisation of our size. Running the Meakusma Festival in normal times, meaning no Covid and no floods, is a huge effort for our small team. The accumulation of negative events now means that we are faced with too many uncertainties on a logistic, organisational and financial level. We simply cannot guarantee a smooth and comfortable operation, nor do we see ourselves in a position to react adequately to further changes at short notice.

It is possible that the situation will develop in the next few weeks in such a way that we or you will think that the cancellation was the wrong decision to make. We, however, feel we have no choice. It is important to us to guarantee an event of appropriate quality for our guests and artists. It is also important to us that visitors and artists can plan accordingly early on and are not confronted with the festival being cancelled last minute. For this year, we will still try to still offer some smaller events, with smaller audiences and less complex mobility and logistics. They will be accessible free of charge. We will have more information on this later. There is hope for a normal Meakusma Festival next year in its original form and at its usual locations. Things remain unclear everywhere, of course, but we are, naively perhaps, optimistic.

People who have bought a ticket for the Meakusma Festival 2021 will be fully reimbursed within the next few weeks. For those of you who had made travel arrangements already, feel free to contact us, with proof of tickets, etc. of course. We will try to help where we can offering some alternative solutions in case cancellation of your travel ticket is not possible.

Here's to hoping 2022 will provide all of us with a smoother ride.
Thank you all for your understanding, we hope to see you soon!


Partner: